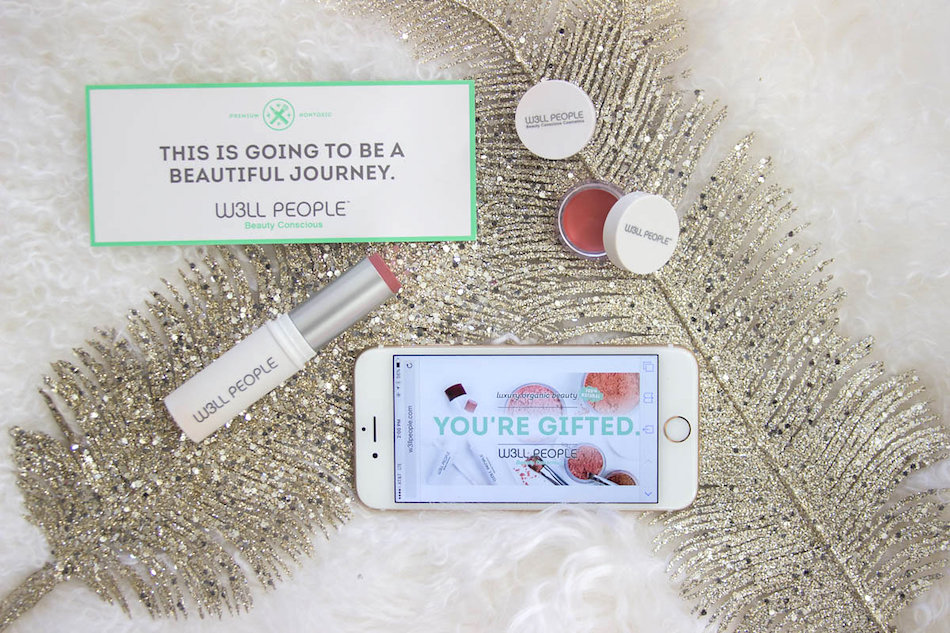 On the 7th day of 12 DAYS OF GIVEAWAYS, I'm teaming up with one of my favorite cosmetics lines, W3LL PEOPLE.  I love their squeaky-clean products because they are 1. user-friendly and easy to apply, 2. their colors look natural and do a great job at enhancing one's own skin and features and 3. because they are affordable.  When I wear makeup, W3LL PEOPLE is always a part of the mix.  Staples in my makeup bag include their Bio Brightening Powder, Bio Correct Concealer, (in Light) Bio Bronzer Powder, and Nudist Colorbalm (in Nude).  I also rotate in their Bio Bronzer Stick and Universalist Multi Stick (in Nude Rose) very frequently.
So, what are we giving away?  (2) $100 gift cards, so you and a friend can discover your own favorites!
HOW TO ENTER:
Follow @barebeautyblog and @w3llpeople on Instagram
Like my Instagram post about W3LL PEOPLE tonight at 9pm EST.
Tag a friend you want to go on a green beauty shopping spree with.
Easy!  The winner will be announced tomorrow at 9:30pm EST in the comments of the same post.
Good luck!
…..
I've spent almost a decade immersed in the world of green beauty and nontoxic living. I want to help you find everything from a killer lipstick to a nontoxic laundry detergent, and beyond. Subscribe to a healthier lifestyle with me.

Thank you for subscribing!