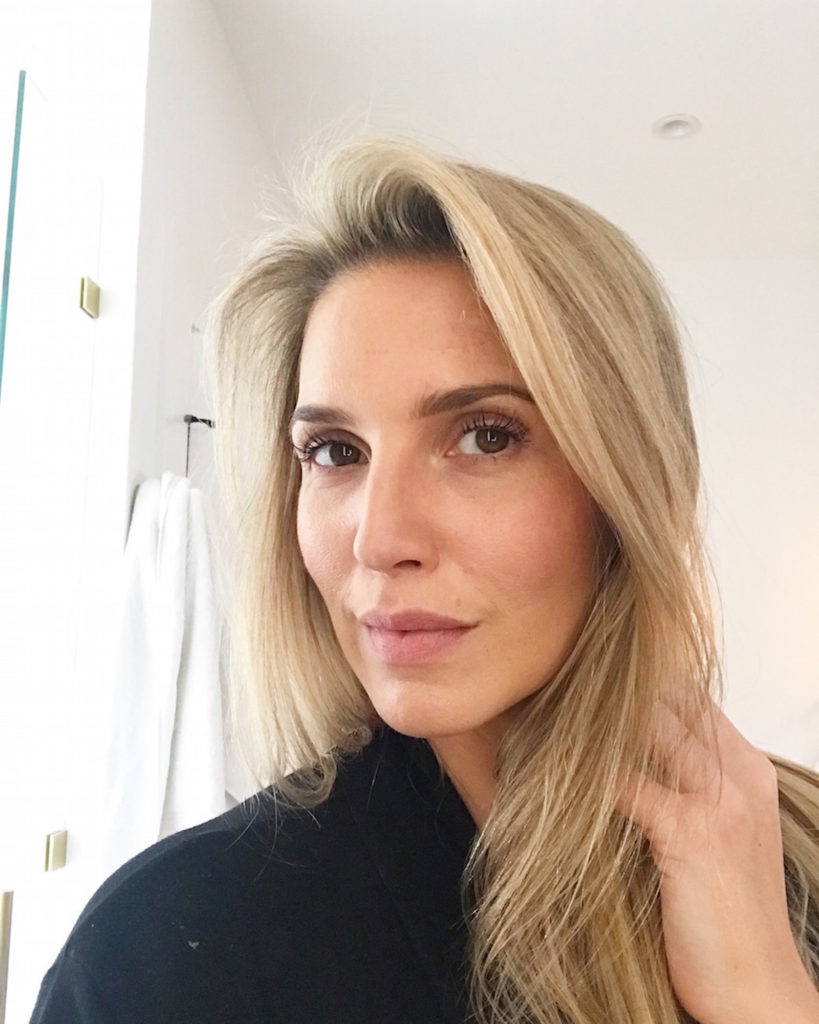 Last week, I posted a selfie on Instagram (God, I hate selfies) for the first time in ages, and the response from my followers was "more selfies", and "makeup tutorial, please".  Wow, okay, you got it.  I am always the first to say that I am not a makeup artist, but between modeling throughout my teens, being a product junkie, and being a beauty blogger for the last 6 years, I've picked up a few tricks along the way.  I really enjoy sharing them and discussing makeup application; it doesn't need to be complicated!  Everyone should be able to look like a polished version of themselves in about 5 minutes.  I use about a dozen products for my 5-minute face, but I use very little of each product, which along with a mostly neutral palette, is what keeps my look natural-looking.
I recorded my daily makeup application on Instagram Stories yesterday while I shared tips, (it's on my highlights reel now) and today, I recorded a Live Instagram Story of my daily makeup application so that everyone had a chance to ask me questions along the way.  Today, I also promised everyone that I would publish a blog post with all the products I used in my video, listed out, and linked, for your shopping pleasure.  Your wish is my command, ladies.  Most of these products are available at AILLEA, by the way.
The Bare Beauty Signature 5 Minute Face (in order of application)
Please let me know if you have questions!  I hope you all are having a great week.
…..
I've spent almost a decade immersed in the world of green beauty and nontoxic living. I want to help you find everything from a killer lipstick to a nontoxic laundry detergent, and beyond. Subscribe to a healthier lifestyle with me.

Thank you for subscribing!