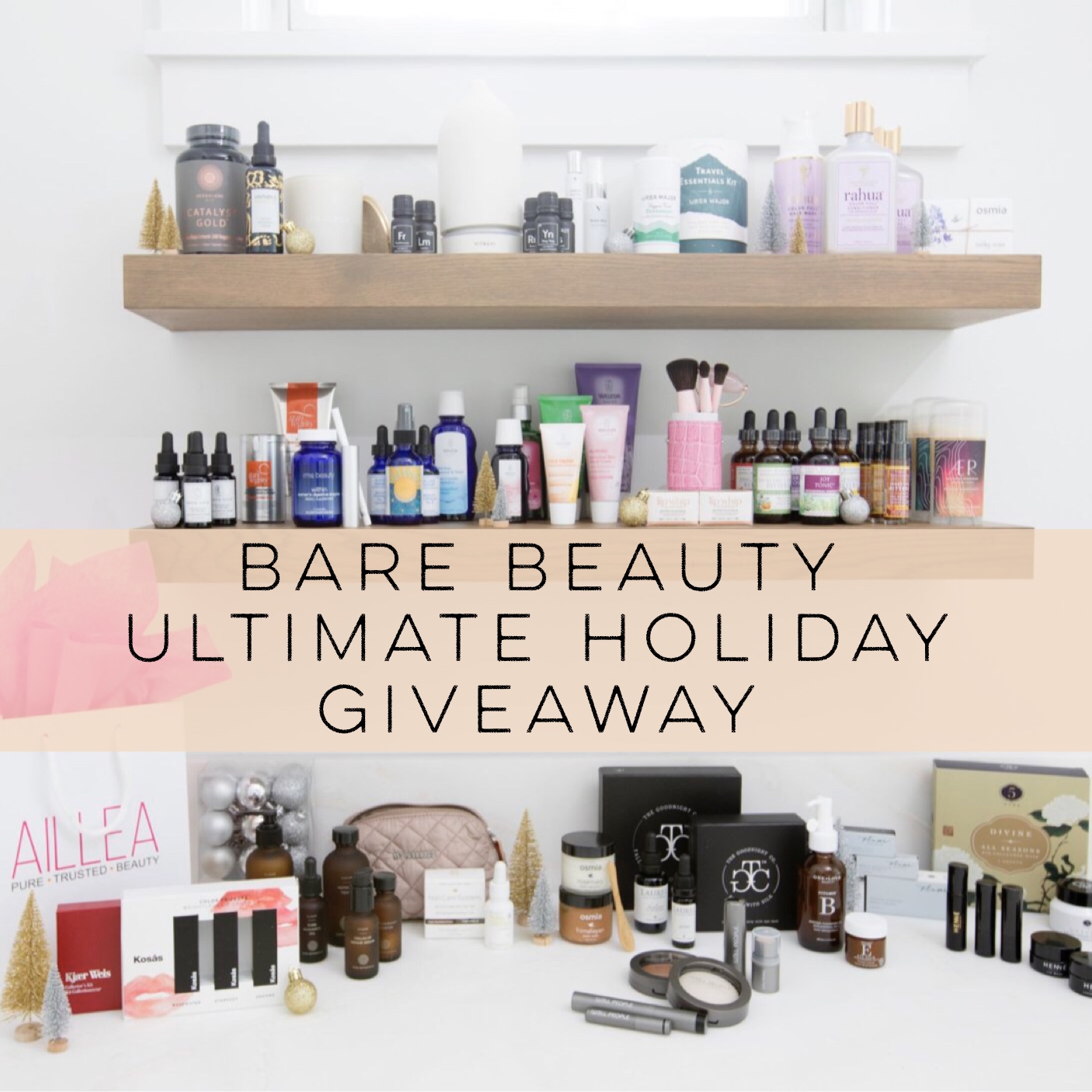 It's here!  It's here!  It's finally time for the annual Bare Beauty Ultimate Holiday Giveaway, and it is SO good!  This year's prize is worth over $3800.  There are no random fillers in this giveaway, only the very best of clean beauty; all my favorites are here.  Read on to see what is included and scroll down to enter!
This is a quote to use for a big sentence that you want to stand out from the rest of the text.
Here is what one lucky winner will receive:
This year, you can enter via the blog (you get one entry for commenting on the blog post), or Instagram (and another entry for IG!).  And, you can even enter on both platforms for a better chance to win!  The winner will be announced on December 23rd.  Good luck!
Heading One
Heading Two
Heading Three
Heading Four
Heading Five
Heading Six
I've spent almost a decade immersed in the world of green beauty and nontoxic living. I want to help you find everything from a killer lipstick to a nontoxic laundry detergent, and beyond. Subscribe to a healthier lifestyle with me.

Thank you for subscribing!