You guys, there is still time!  That is what I keep telling myself, haha.  If you are like me, you'll be doing one last round of online shopping this weekend.  I've got the clean beauty portion covered for you.  Read on for all the best gift ideas in clean beauty; these are my tried and true favorites that everyone is sure to love.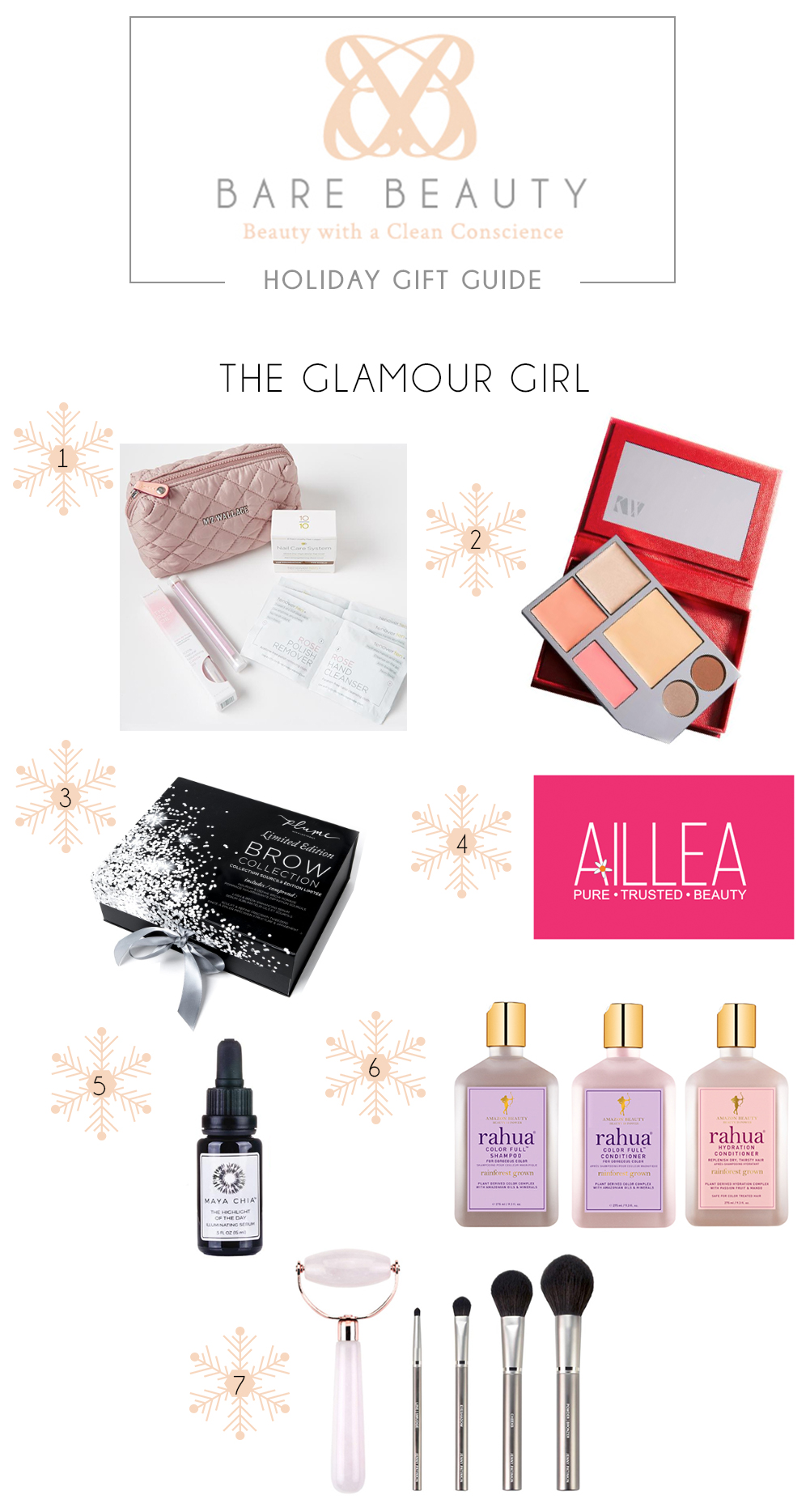 First up: she's got it all, but these gems are sure to impress her.  Here are some perfect gifts for that glamour puss in your life.
Next up, The Selfless Superwoman.  We all know her (heck, you might even be her).  She's does it all, and she is exhausted, putting herself last most of the time.  Force her to commit to some me-time with these indulgent products so she can create a ritual she can look forward to.
They're obsessed with wellness; you're obsessed with them.  Or, maybe someone you love wants to start taking better care of themselves.  Show them all some love with these high-vibe luxuries.
Give your gracious hostess something she can enjoy after everyone is long gone.  Hostess gifts can be tough.  I always look for something thoughtful and foolproof.  And, obviously, I prefer to give nontoxic goodies that I've tried myself and have loved.
We all know her.  She appreciates luxury and simplicity.  These beautiful picks are the best of the best, easy to use, and they just work.
Tomorrow, I am hosting my annual Bare Beauty Ultimate Holiday Giveaway – worth over $3,000 – so stay tuned!!!
…..
I've spent almost a decade immersed in the world of green beauty and nontoxic living. I want to help you find everything from a killer lipstick to a nontoxic laundry detergent, and beyond. Subscribe to a healthier lifestyle with me.

Thank you for subscribing!