So many amazing products have been coming across my desk, I can barely keep up – it's a good problem to have!  I wanted to share everything with you in one post so I didn't bombard you this week; I know what it's like to have a full inbox, believe me.  Read on for a fun deal on clean eats, one of my favorite Beauty Heroes boxes, ever, and the game-changing product that dries freshly painted nails in a snap without toxic chemicals.
I was recently asked to be Daily Harvest Tastemaker, which has been so much fun!  You can now order a box of all my tried-and-true favorite recipes on my personal Tastemaker page (check it out here).  I've mentioned Daily Harvest several times on the blog and my Instagram feed, and I genuinely love their products.  They have a huge variety of delicious, clean, semi-prepared frozen food, which makes eating healthfully on the go much easier.  I've always said that they are the perfect thing to keep on hand if you're a new mom, especially if you're nursing.  I remember those days well – you're always starving, and you need to keep your calorie count up, but you want to eat healthy food, and you have no time.  Their smoothie cups are the perfect solution; you just pour the cup of frozen contents and a cup of almond milk into the blender and 2 minutes later, you've got the most delicious satisfying smoothie.  They also have savory bowls, soups, overnight oats, overnight chia bowls, and latté cups.  These days, I am still somehow always in a rush, and my kids love their food, too, so Daily Harvest cups are something we always have in the freezer, just in case we are pressed for time.  Use this code to get 3 free cups in your first Daily Harvest Box: RE-4DVSAY3
Beauty Heroes has teamed up with my all-time favorite clean beauty brand, True Botanicals, this month, and the box is soooo good!  For those of you who aren't familiar, True Botanicals is as clean as it gets, and they are also non-GMO, vegan, cruelty free, gluten free and MADE SAFE certified.  This month's Heroes are True Botanicals' Shampoo and Conditioner, and the Sidekick is their Body Wash.  All three of these products are very, very good.  They are on constant rotation at our house, and I often give this little trio as a gift, too.  The formulations are very effective, and the packaging is beautiful.  You can read my original review about each of these products here, but I will tell you that the shampoo lathers and cleanses effectively, the conditioner detangles without weighing hair down, and the body wash lathers and cleanses without stripping the skin of any moisture.  The scents are really lovely and unisex, too.  The retail value of this month's box is $96, but Beauty Heroes members will receive it for less than $43.  This box is only available until July 20th, so hop on it – sign up to become a member here.  And, as always, Beauty Heroes members receive 15% off everything in the Beauty Heroes Shop, every day.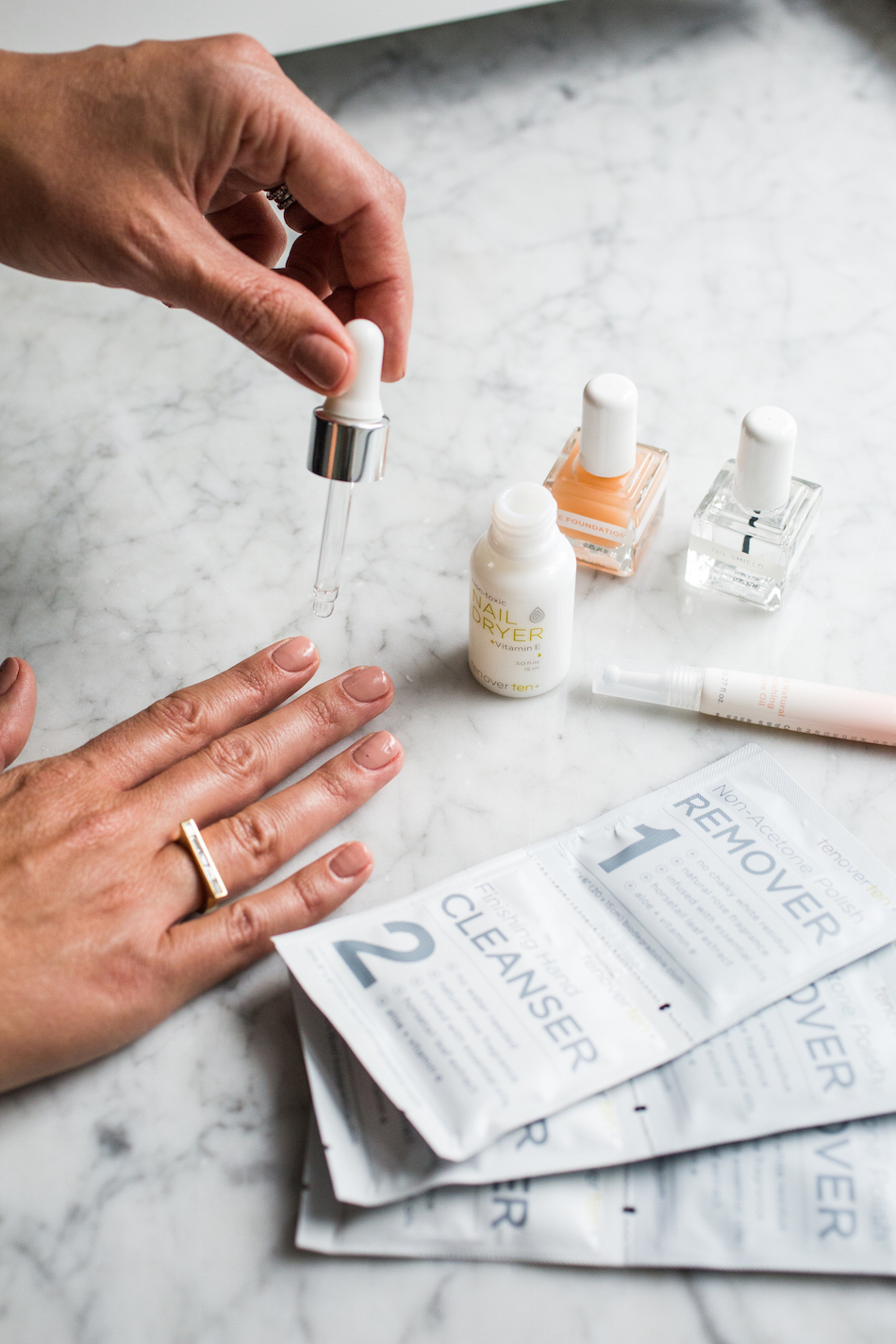 Last, my favorite nontoxic nail care brand, tenoverten, recently released their Nontoxic Nail Dryer Drops, which are a huge game changer.  A drop or two of this formula on each freshly painted nail dries polish faster and harder, no toxic chemicals required.  Once you try them, you will never want to get a mani-pedi without these magical drops on hand.  I am also a huge fan of their other nail care items.  The Foundation and Shield base and top coats are my all-time favorites, Their Rose Oil Cuticle Pen keeps nails looking great without making a greasy mess, and I never travel without their Polish Remover & Cleanser Cloths.  If you're not familiar with tenoverten, they are the gold standard for nontoxic nail care, and they basically created the nontoxic nail salon concept – if you're in New York or Los Angeles, don't leave without getting a mani-pedi at one of their locations (it's literally my first stop every time I visit either city).
That's it for this week!  Summer sure is flying fast – I hope you're enjoying yours.  We move in just a couple of weeks, so I'm off to pack more boxes!
…..
SaveSave
SaveSave
I've spent almost a decade immersed in the world of green beauty and nontoxic living. I want to help you find everything from a killer lipstick to a nontoxic laundry detergent, and beyond. Subscribe to a healthier lifestyle with me.

Thank you for subscribing!