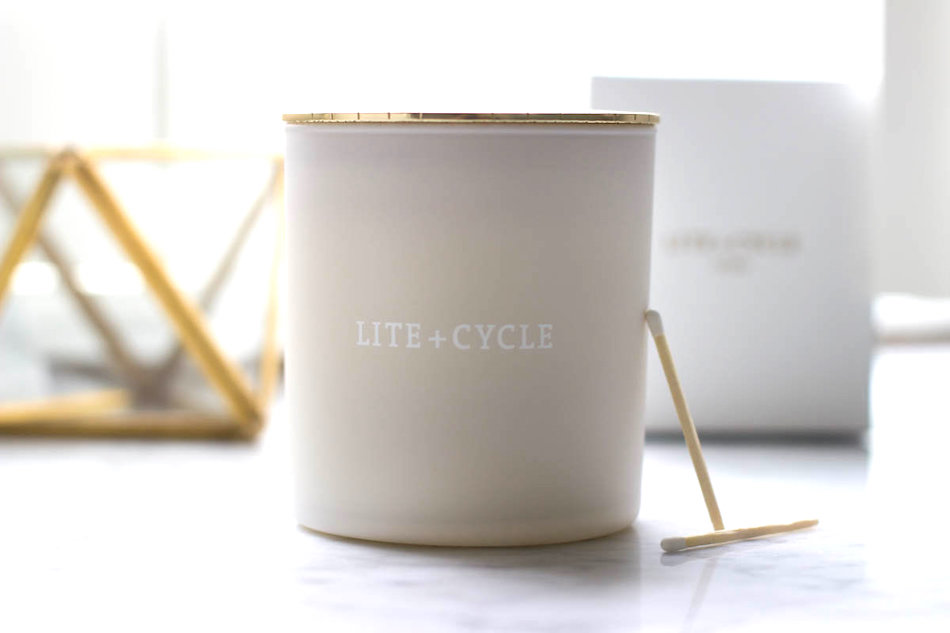 Did you think I extended my hiatus?!  I can't seem to get much work done around here lately (I'm gonna blame Woody; I can't stop kissing his sweet lil' face), and Mother's Day is just around the corner.  Have you given any thought to what you will give, or if you're a mother, what you want to receive?  Personally, I just want a massage and a casual dinner outside with my family.  I won't be with my mom, but I'll treat her to some Clean Beauty favorites, and I know she wants a donation made to one of her favorite charities.  (SCROLL DOWN FOR A DISCOUNT CODE.)
Many of us have switched out our old perfume and lotion for better alternatives, but what about your home fragrance?  Conventional scented candles are a huge source of indoor air pollutants.  (Did you know that the air inside your home is more polluted than the air outdoors?)  Paraffin releases dangerous chemicals like bezene and tolulene when burned, and we all know that synthetic fragrance is linked to migraines, asthma and serious hormonal imbalances.
My new favorite aromatherapy candle is made by Lite + Cycle, and it would make the perfect little add-on gift for your sweet mama (we all know what she really wants is some quality time with you, but beautiful objects don't hurt).  Lite + Cycle candles contain clean-burning, petroleum-free non-GMO vegan waxes, cotton wicks, and 100% essential oil-based fragrance.  I also love their minimalist aestethic, which really does make them a perfect gift.  The underside of the gorgeous gold lid is a built-in match strike, and it's heavy enough to extinguish the flame without smoke or leaving any mess behind.  When the candle is finished, the vessel is beautiful enough to keep your odds and ends, or you can simply slip a Lite & Cycle pillar candle inside.  My favorite fragrance they offer is Vetiver; it's earthy and warm, but still feminine and uplifting.  Kind of like my mom.  🙂
For the entire month of May, take 15% off the entire Lite + Cycle website with the code BAREBEAUTY.
…..
I've spent almost a decade immersed in the world of green beauty and nontoxic living. I want to help you find everything from a killer lipstick to a nontoxic laundry detergent, and beyond. Subscribe to a healthier lifestyle with me.

Thank you for subscribing!